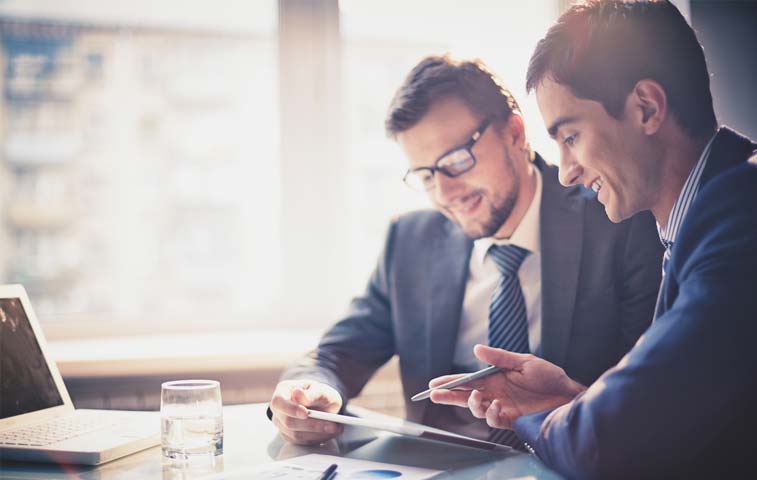 Go Systems has been the infrastructure team for many clients over the years and this will continue even with the inevitable march to the Cloud with people working from anywhere.
We realise that this lens has now become a little micro as clients are wanting to do a total business transformation. They are tired of their limited server based applications and looking for something that will offer them a better business solution going forward.
Caveat here is that some Line of Business Applications will not be able to be easily migrated in a SaaS (Software as a Service) application. The Accounting Practice Sector, Property Management, Medical etc. all have Line of Business Applications which as yet are not easily transformed into SaaS Cloud. This is not to say that we cannot move everything else within the business across and simplify some of the infrastructure.
To broaden our scope we decided some years ago to accept that challenge and assist them, however, we did not have the skill set to do a complete job of business transformation.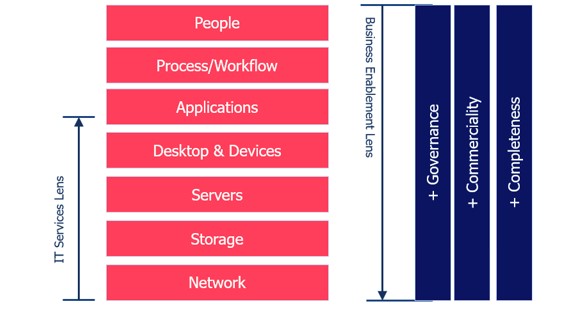 If you look on the left we have come from the IT Services Lens.
We had entered the applications space about 5 years ago with the Microsoft Office 365 range of subscriptions and what a powerful lot of technology that is which is being offered within this range of SaaS Applications.
One of their subscriptions which is Business Premium offers all of the following:
Email hosting with 50 GB mailbox and custom email domain address
Desktop versions of Office 2016 applications: Outlook, Word, Excel, PowerPoint, OneNote (plus Access and Publisher for PC only)
Web versions of Outlook, Word, Excel, and PowerPoint
You can install theses apps on up to 5 devices, these can either be on phones, tablets, PCs or Macs
File storage and sharing with 1 TB of OneDrive storage
Company-wide intranet and team sites with SharePoint
Online meetings and video conferencing for up to 250 people
Hub for teamwork to connect your teams with Microsoft Teams
Get discovered and nurture customer relationships with Outlook Customer Manager – a great simple CRM solution.
Manage your business better with Microsoft Bookings
Collaboration across departments and locations with Yammer
Manage tasks and teamwork with Microsoft Planner
Manage schedules and daily staff work tasks with Microsoft StaffHub
Maximum of 300 users
FastTrack deployment support with purchase of 50+ seats at no extra cost
24/7 phone & web support
Licensed for commercial use
This is a very powerful subscription and gets a lot done for any organisation.
It also integrates in with many other SaaS applications, ERP (Enterprise Resource Planning) Applications and the list goes on.
Make no mistake our role is to simplify your business issues and simplify your infrastructure.
Our customers range from about 20 staff to 250.
Transformation is in the air and we are here to help you with the big picture a complete picture.
Look at our next week's blog for more on this.