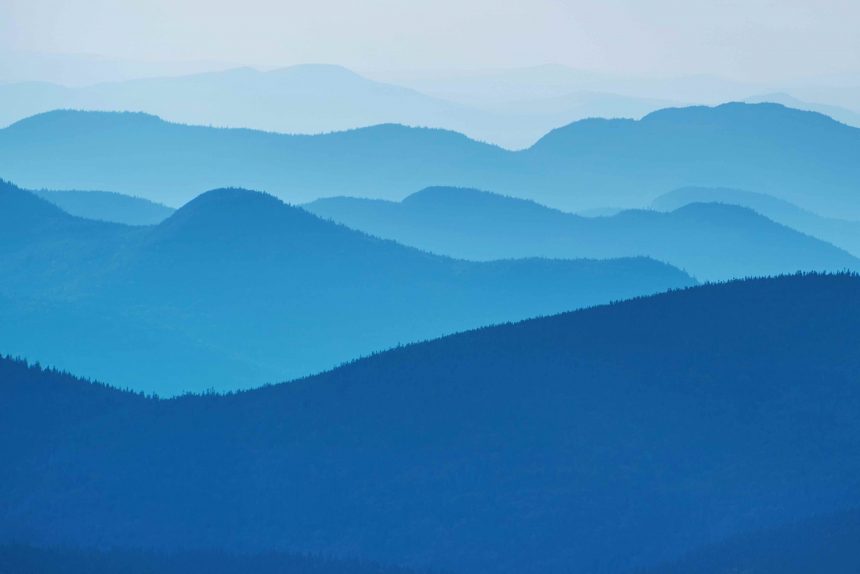 AWS and Azure is no longer the hallowed ground for your infrastructure technology choice.
Public Cloud was once the destination of all but the most complex legacy apps and workloads. The pay-by-the-month, consumption-based model looked appealing financially, as did the chance to let go of the organisation's data centre and its associated management costs.
The traditional hardware suppliers were caught flat-footed by the Cloud's rapid emergence with a combination of engineering talent and venture funding giving rise to a new breed of infrastructure makers sporting a new class of simpler technology.
These infrastructure players were working with the biggest consumers of technology ever. It used to be that large corporations and government departments were the largest consumers of technology. These days have well and truly passed with the likes of Facebook and Google et.al. being so much larger and inventive than traditional users. These companies have massive teams of developers doing nothing other than developing. They are not simply consumers of IT resources.
The traditional vendors could not offer them what is known as web scalable infrastructure. Facebook is nearing 2 Billion users and these users are loading up photos and videos at an ever increasing rate. It is stated as being the 3rd largest corporate consumer of IT resources on the planet and growing quickly. Facebook and Google rejected the traditional IT approach from HP, Dell, Lenovo etc. The reason was that they could not scale nor could they drastically reduce the complexity with the likes of VM Ware, HyperV, SANs, Storage etc. They also did not like the licensing fees these vendors were charging.
So what has this got to do with Councils? Good question.
Hyperconverged Infrastructure (HCI) has proven capable of delivering much of the flexibility and elasticity that made the Public Cloud so appealing, but without the apparent loss of control. As a result, it has propelled companies such as Nutanix, into the spotlight and into the data centres of numerous Australian organisations.
Some as small as 70 seats.
They are now stealing away some revenue that Public Cloud providers would have once considered theirs for the taking. They are providing customers with an On-premise or Private Cloud solution.
While Gartner predicts worldwide revenue for Public Cloud Infrastructure will grow by 36.8% this year to US$34.6 billion, buyers now have a new on-premises option to challenge the benefits of the Public Cloud.
Think of HCI as the Private Cloud equivalent of Public Cloud offered by AWS and Azure. Easily scaled and easily managed.
You can also get hypervisor which is free.
Perhaps this is part of the reason why Gartner sees growth slowing to 31.7% in 2018 and 27.1% in 2019? Or perhaps it is just because the whole dollar amounts are so large that hyper-growth is impossible to maintain, with Gartner estimating revenue will hit US$57.9 billion in 2019. By comparison, HCI systems will have only reached US$5 billion by then.
Either way, HCI represents a legitimate alternative to the Public Cloud in the eyes of many customers.
The CIO of Langs Building Supplies, Matthew Day, says that while many people in the early days saw cloud as a magical bullet to managing complex infrastructure, it came with some nasty side effects, such as latency and cost-creep.
"HCI allows people to have Public Cloud-like management with the performance of on-prem," Day says. "At Langs, we have used Public Cloud providers for disaster recovering and backup, but now we are even phasing that out and growing our HCI to cover these bases as well.
Many service providers are getting wise to this, as well as Google with their cloud platform. They have to offer services that provide a rich user performance experience. AWS and Azure are sorely lacking in this regard.
According to Robert Ek the CEO of Go Systems he sees the sweet spot for many customers being a hybrid environment that mixes Public Cloud with private On-premise cloud services using HCI technology.
Users with experience that use Public Cloud services, expect their infrastructure to be flexible and elastic in nature.  Looking at their next refresh or implementation project, there's an expectation for their next generation of on-premise infrastructure to have these same attributes.
"With our customers that have implemented a Nutanix-based solution, they are getting this scalable infrastructure on premise in a similar way to Public Cloud, providing a happy medium between flexibility and the elasticity of Public Cloud with the control mechanisms of on-premises infrastructure."
The move towards HCI is generally based on broader business outcomes than purely economics, such as regulatory compliance or the latency requirements of an application.
Implementing HCI, customers are introducing a platform into an environment that can adapt and change to the requirements of the business, without having to redesign or repurchase entire stacks of infrastructure in the event of growth or change in a business. It is a longer-term play that can be repurposed and scaled accordingly, giving customers inventive new ways of problem solving.
While one of the key arguments that originally backed the Public Cloud model was cost saving, some customers have found they are not always there.
We all know that the true economics of the Public Cloud have only come to be known with experience. Those early promises of the Cloud was that it would be a lot cheaper. The Cloud looks good in years 1, 2 and 3, but can start to look bad in years 4, 5 and 6, because you are paying for a set amount of outcome, but may not be getting as much value to the organisation as you would have.
Recently Vale Mining's Australian office moved across from an AWS platform to a Nutanix HCI Private Cloud platform. The savings per annum were over 30% and not only that the costs were able to maintained and managed far more effectively.
With the local government sector costs still plays a significant role in clients' decision making around cloud computing, but it is actually leading to some pulling workloads out of the Public Cloud in favour of HCI.
With the Cloud, costs usually rise. HCI Private Cloud of HCI On-premise solutions can give you predictability over the next 3 years. HCI can deliver control to Councils, predictability of outcomes, and solid ROI.  The CFOs like that, because they can actually plan for the next 3 years around their IT structure.
Go Systems have provided 3 & 5 year finance deals for customers that cover:
The hardware.
The software.
Installation services.
Tier 3 data centre costs.
Anything that is involved in a project can be funded over a period.
Flat line monthly costs is what our clients ask us to offer.
There are many instances now where workloads have been pushed back to an On-premise model using technology from Nutanix.
Competing against some of the larger cloud providers and being successful on a month-by-month basis, and giving clients predictability as well, is what Councils are after.
Part of the appeal of HCI is that it takes away the management burden of a traditional three-tiered architecture. This allows it to be managed much more easily, and hence contributes to both better economics and the more cloud-like experience, as the IT department no longer needs to worry about the underlying infrastructure, in comparison to the old model. This previous era model  is complexity, it was hard to manage, and very costly. When you simplify that with a HCI the stack complexity is reduced to next to nothing.
Upgrades to the platform, whatever the flavour, gets you more benefits. You are taking advantage of constant improvements in technology, whereas that was never a feature before in the old-style technology.
If On-premise infrastructure wasn't as bad as it has been over the past decade or two, then the concept of the cloud would have been a much harder sell. If HCI was there a decade ago you most likely would not have even bothered to look at Public Cloud. You may have for some reason, but there is obviously less incentive if you have to cobble together network, storage, appliances, computer, software, hypervisors, etc. etc.  If there was a complete simplified solution that was cost competitive to what you pay month to month, then the cloud would have been a much tougher sell.
Despite the rise of HCI, sheer revenue numbers mean for now it is unlikely to have a significant impact on the growth of public cloud. What HCI does provide is a greater choice, so customers have more options when it comes to choosing the right tool for the job.
There are so many great ways for IT to help achieve the right business outcome. It's no longer a case of public cloud versus on-premises, it's about two different technologies complimenting each other to help deliver what the organisation is trying to achieve.
There will be workloads in Public Cloud, and at the same time there will be workloads that will be On-premise or Private Cloud, powered by flexible, secure platforms like Nutanix – giving you a broader range of options.